The 2023 Cub Pack 110 Pinewood Derby Race
January 27 @ 6:00 pm

-

8:30 pm
What:
The 2023 Pinewood Derby
When:
Friday, January, 27, 2023
Check-In Time: 6PM – 6:45PM
Car Check-In Closes at 6:45PM
Where:
Hillsdale Elementary Gymnasium
Why:
Promote craftsmanship and good sportsmanship through competition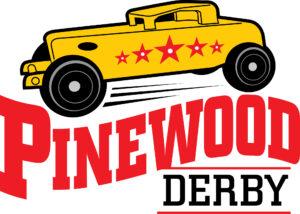 Tips & reminders:
Please review the Pinewood Derby Rules & Tips to help make the check-in period of 6:00 – 6:45 as smooth as possible!
More details can be found on the Pinewood Derby flyer.  Looking for inspiration??? Check out Boy's Life's Outstanding Pinewood Derby Cars of 2017.
Scout cars must weigh no more than 5oz. fully constructed.
In addition to awards for the Fastest Cars, awards will be given for the following other categories:
Cubs Choice
Judges Choice
Most Original
Best Cub-Scout Theme
Most Aerodynamic
Most Patriotic
Siblings and adults are welcomed and encouraged to build their own Pinewood Derby Cars for special Open Races.
These cars must be made from the official pinewood derby kit block and:
fit the track dimensions as stated in the rules, but may exceed the weight limit up to 10oz.
have 3/8″ ground clearance so that it will run down the track
almost anything else goes!
Hungry?  We will have pretzels and water for sale (please try to bring small bills if possible).