Hillsdale Garden Club Build Event
April 2 @ 9:00 am

-

3:00 pm
| | |
| --- | --- |
| What: | Hillsdale Garden Club Build Event |
| When: | April 2nd, 9am - 3pm & April 9th 9am - 12pm |
| Where: | Hillsdale Elementary |
| Why: | A Scout is Helpful |
| RSVP: | by March 31, 2022 |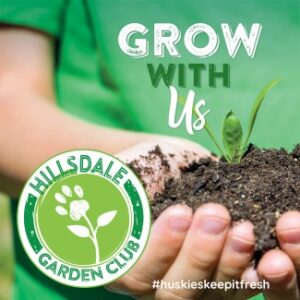 I wanted to share this local service opportunity for the Garden Club at Hillsdale. We have 2 dates planned, 4/2 and 4/9, described below. Recognizing that April weekend's can get very busy very quickly, we appreciate any level of participation, even if only for an hour or two!  This is a fairly labor intensive task – after you finish building the metal beds (the only tool needed is a wrench!) and leveling, we then have to load up our beds with soil. So, we need folks to fill and dump wheelbarrows, shovel, rake, and that's it!  on 4/9, we will need help moving the wood chip mulch inside the fenced area.
We would love to have a pack take over a bed from beginning to end.
Saturday April 2nd is our Bed Build Day #1
. The rain date is Sunday 4/3. Please spread the word and join us!!
This will be an open house style event – arrive anytime between 9am and 3pm. We will be there the entire day, and appreciate it even if you have a couple hours to spare.
The morning will be spent building the metal beds (we have 7!) and leveling them in their places. We will break for lunch – volunteers will be treated as a thank you – and then we will fill the beds with garden soil in the afternoon.
We need volunteers to bring wheelbarrows and/or 5-gal buckets, shovels, rakes, gloves, levels, measuring tapes, and 9/16 Socket Wrenches (required to put the metal beds together).
The fence will be installed the week between 4/4 – 4/8, and so the final Bed Build Day #2 is set for Saturday April 9th, 9a-12pm (Rain Date 4/10). On Day #2, we will spread wood chip mulch around the beds and the path extension from the outdoor classroom down to the new garden gate, and perimeter.
Please mark your calendars and spread the word.
Many thanks to all!
Courtney, Rebecca, and Marilyn