Save the Date! Cub Scout Overnight Camp – 7/20-7/24
July 20 @ 8:00 am

-

July 24 @ 1:00 pm

$75.00 – $425.00
What:
2022 Cub Scout Overnight Camp
When:
Thursday, July 21st – Sunday, July 24th
(Webelos Wednesday 7/20)
Where:
Camp John H. Ware, 3rd
Theme:
Urban Legends
Why:
"A week of camp life is worth six months of theoretical teaching in the meeting room." - Robert Baden-Powell
RSVP:
by June 30, 2022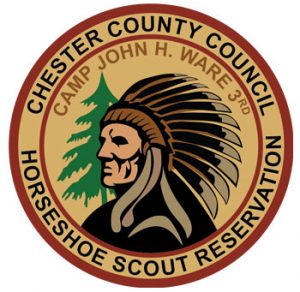 This summer, Pack 110 will be attending Camp Ware's Cub Scout Overnight Camp from July 20th to July 24th. Summer camp is an exciting opportunity for Cub Scouts to have a lot of fun while accomplishing many requirements to help them along the advancement trail. Overnight resident camp offers programs that draw from the Cub Scout advancement requirements in your scout's book wrapped up in a cool theme.
Programs are rank specific, designed to help Scouts advance.  During the four & five day sessions Webelos can begin their adventure on Wednesday or Thursday; Cub Scouts will begin their stay on Thursday.
Your Scout will have an amazing adventure swimming, shooting, exploring nature, building things, crafting, playing games and making new friends. The Cub Scout summer camp experience runs Thursday through Sunday for all ranks (Tiger, Bear, Wolf, Webelos and Arrow of Light).
Given the option to arrive a day early, your Webelos/Arrow of Light scouts get the camp to themselves. Program provides them with a little extra something regarding moving on to Boy Scouts but don't fear they'll get equally as much attending for only four days.  This is pretty cool in that the Webelos can then help the younger Scouts acclimate. Regardless of when you get to camp, a great time is guaranteed… Both Scouts and adults!
Parent Campers Welcome, but not Required
In order to have a successful week at camp, we are required to have adequate parent attendees to supervise the scouts, but if you can't attend your scout still can.  Besides the opportunity to spend quality time with your son/Scout in an outdoor setting void of the distractions video games and television, you too will benefit from the valuable message shared by our trained camp staff. Summer camp also provides a phenomenal opportunity to interact with other leaders where ideas, challenges and experiences are shared. We promise that you too will have a great time at camp!
Rates:
NO FEE INCREASE FOR 2022!
Cub Scout/Webelos 4-day 'Early Bird' Rate (if paid on or before 4/15/22) – $350
Cub Scout/Webelos 4-day Regular Rate (if paid after 4/15/22) – $400
Webelos 5-day 'Early Bird' Rate (if paid on or before 4/15/22) – $375
Webelos 5-day Regular Rate (if paid after 4/15/22) – $425
Adults 4-day or 5-day – $75
Den Chief – $150
RSVP / Questions?
If you would like to attend or have any questions, please feel free to secure your spot by paying below or contact the Cubmaster at cubmaster@nullcubpack110.com.